The NAD Team has come up with a list of honors that can possibly be earned at home during the COVID-19 shut-down.
Check it out!
El liderazgo de la División Norteamericana he creado una lista de especialidades que posiblemente se pueden desarrollar en casa durante la cuarentena del COVID-19.
¡Búsquelo aquí!
Libro de respuestas de especialidades JA/Campamento/Fogata/Consejo
From Pathfinder Wiki
---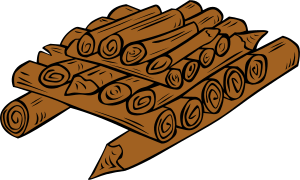 La fogata de consejo se usaba por los indígenas americanos durante sus reuniones (o consejos). Es muy parecida a la fogata de cabina de troncos excepto de que dos troncos más se colocan en cada capa. Tenga cuidado de no poner los troncos demasiados cerca a uno del otro. Deje huecos de al menos 2,5 cm entre cada pedazo de leña para permitir que el aire circule. Igual a la fogata de cabina de troncos, la fogata de consejo es muy estable y se cae en sí mismo mientras se quema, quedándose dentro del anillo de fuego. A diferencia de la fogata de cabina de troncos, las luces de la fogata de consejo fácilmente se inciende porque el combustible principal se encuentra justo encima de la yesca donde la convección llevará a las llamas. Este fuego es caliente y hará una buena cama de brasas para cocinar. También utiliza una gran cantidad de combustible. Este fuego es a veces llamado una fogata pirámide también.