The NAD Team has come up with a list of honors that can possibly be earned at home during the COVID-19 shut-down.
Check it out!
El liderazgo de la División Norteamericana he creado una lista de especialidades que posiblemente se pueden desarrollar en casa durante la cuarentena del COVID-19.
¡Búsquelo aquí!
Libro de respuestas de especialidades JA/Campamento/Fogata/Cazador
From Pathfinder Wiki
---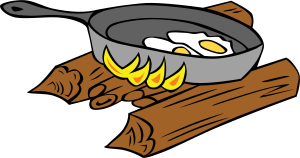 La fogata de cazador es un fuego para cocinar. La madera encima están espaciadas lo suficientemente cerca entre sí de tal manera que una olla o sartén se puede colocar encima. Trate de hacerlo lo más nivelado posible.